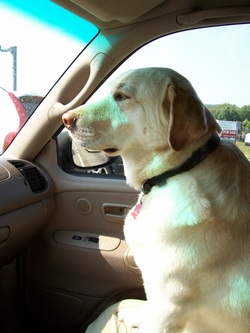 (Hey, I called shotgun!)
Hours: Monday, Wednesday, Friday 7:30 a.m.-1 p.m., 3 p.m.-6 p.m.
Tuesday and Thursday 3 p.m.-6 p.m.
Saturday and Sunday, CLOSED
We have dedicated one hour time slots allocated for new patients, they are;
Monday, Wednesday, Friday 9, 10 and 11 a.m., 3 p.m.
Tuesday and Thursday 3 and 6 p.m.
NON NEW PATIENT HOURS ARE FOR EXISTING PATIENTS!
IF WE DON'T HAVE A NEW PATIENT DURING NEW PATIENT HOURS, EXISTING PATIENTS CAN COME IN DURING NEW PATIENT HOURS....JUST CALL US FIRST. AT TIMES I MAY RUN ERRANDS FOR THE OFFICE OR GO GET ADJUSTED (I NEED IT TOO!).
Walk-ins and emergency care patients are welcome, we will work you into the schedule.
We take most insurances, but to be sure call Thanh and she will check on coverage for you.
Chiropractic works very well on most everybody...the key is to BE PATIENT AND GIVE IT TIME TO WORK! Do not expect that you are going to be pain free in a few days...human bodies do not heal like that. Our success rate is very high if you stick to the schedule...especially in the beginning. Low back pain is the most common complaint that the public comes in with. The number two complaint is neck pain, then headaches followed by various extremity problems such as wrists, elbows, shoulders, knees, ankles, toes and fingers. Don't expect immediate results but expect gradual improvement after a few adjustments. Remember, we also use laser, muscle stimulation, ultrasound, rehab exercises and traction in conjunction with the spinal adjustment.
Please download and complete the following forms and bring them with you to your appointment.
New Patient Questionnaire
Family Health History
Informed Consent
Patient Consent for Use of Personal Health Information
---